Welcome to Year 5
Year 5 Curriculum Map 2022-23
Year 5 Essential Information
Below are some brief details about our learning this half term and some key information to help the half term run smoothly. Please do keep an eye out for regular information about our class on the new school and any last minute information or changes on the school app.
Mathletics: Children are assigned 3 activities each week to complete as homework. Once the set activity is complete, children can access all areas of the site.
TTRockstars: Children access TTRockstars 3 times per week in class. As we move into equivalent and simplified fractions, continued practise on the site at home will help them even more. Just 2 minutes each day is enough.
Reading: Children will have a school book which they bring home. We ask that they read for a minimum of 3 x10mins per week. Each time they read they should record the number of pages they've read. Each week I would like them to identify and define 5 new words they come across. A book report is only required upon completion of the book. Please initial the reading record to confirm they have read. We will check the reading records on a Monday, Wednesday or Friday so they need to bring their records in on these days. Ideally they should bring their book in and take it home every day. Guided Reading sessions will continue daily as a whole class reading lesson.
Spellings: Weekly spellings will be put on the blog website each weekend to be practised in class the following Thursday. The spelling tests will be on full sentences using other words they should know. They need to spell all the words in the sentence correctly and punctuate it. Each week there will be at least one number word within the sentences. Please look at them with your children, read them by segmenting the sounds first and then blending, discuss meanings, try and notice them when reading or write sentences using them.
PE: In PE this half term we will doing Fitness and Netball. PE days are Monday and Wednesday and children should come to school wearing their PE kit – black shorts or track pants, white t-shirt, black jacket and trainers.
Things to remember:
All children should bring a flask or bottle of water to school. This should be taken home and washed every day.
Named pumps must be worn in school. Children should be able to tie laces quickly if they have lace-up pumps/outdoor shoes and pumps should be checked by a parent every half term to ensure they are in good condition to prevent trip hazards.
Named, appropriate clothing for the weather should be brought every day – please ensure your child has a coat if rain is forecast or looks likely, especially as we head towards the winter.
School Policy is that, other than for religious reasons, children should not wear jewellery in school apart from a watch. These need to be removed for PE lessons
..
Year 5 Class Blog 2022-23
Peter Dalrymple (PDalrymple) on: Year 5 Class Blog 2022-23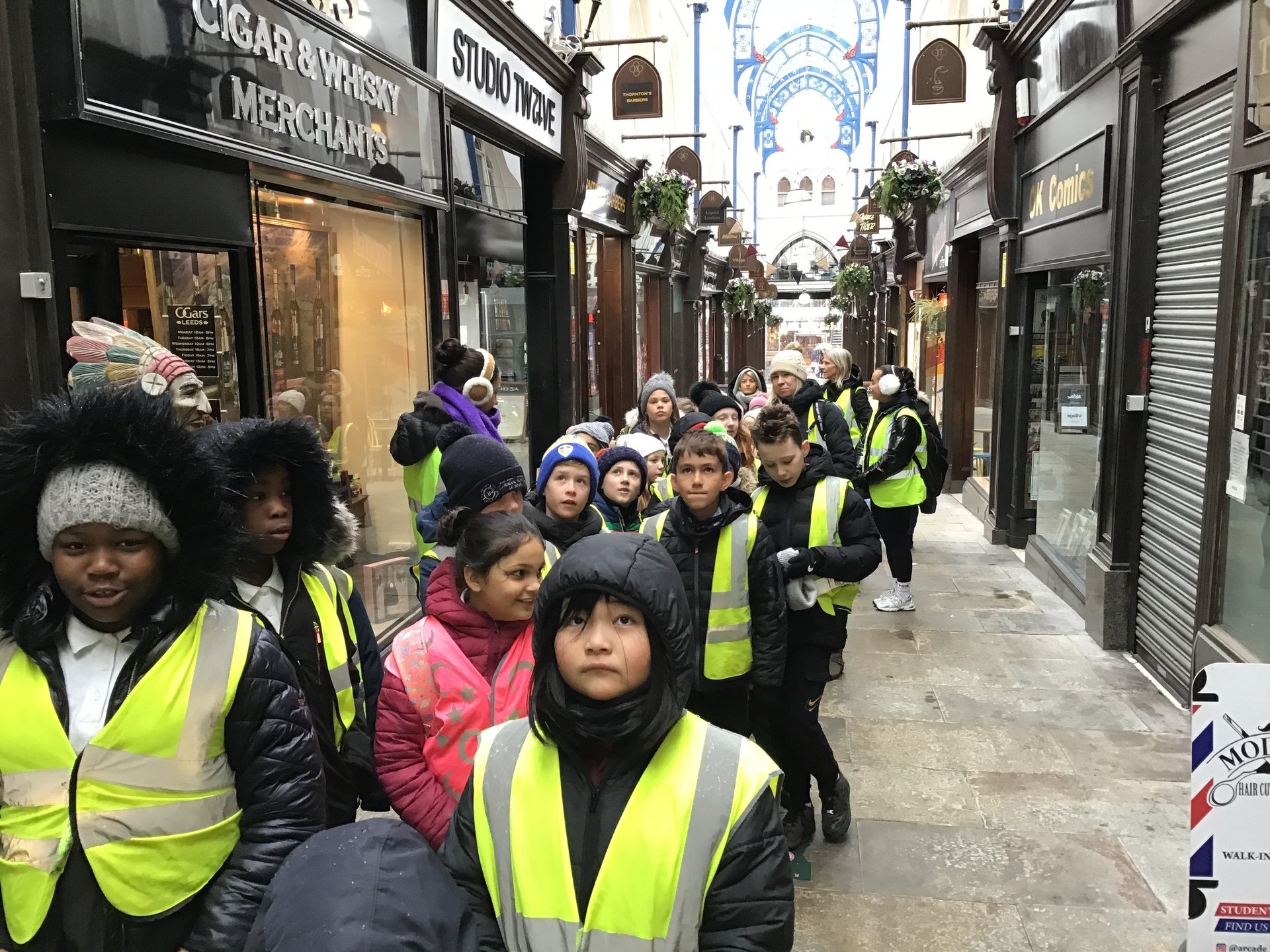 Hello again. As we missed last week's blog due to snow I will detail what's been going on for the past 2 weeks. The children completed their poems on rat snakes and have begun to look at the impact of screen time on children's well being in preparation for writing a balanced argument on the subject. In maths we have started looking at the perimeters of rectilinear shapes and how to deduct the perimeter when missing some of the side lengths. Last week the children were visited by the Canal trust who detailed how the canals were made and why. On the Thursday we managed half the trip, walking around Leeds city centre in the snow fall to see some of the historic buildings and how things have changed. Unfortunately Armley Mills cancelled on us due to staffing issues caused by the snow. In art the children have been working on a secret something for somebody this Sunday. For History the children have been reflecting on what li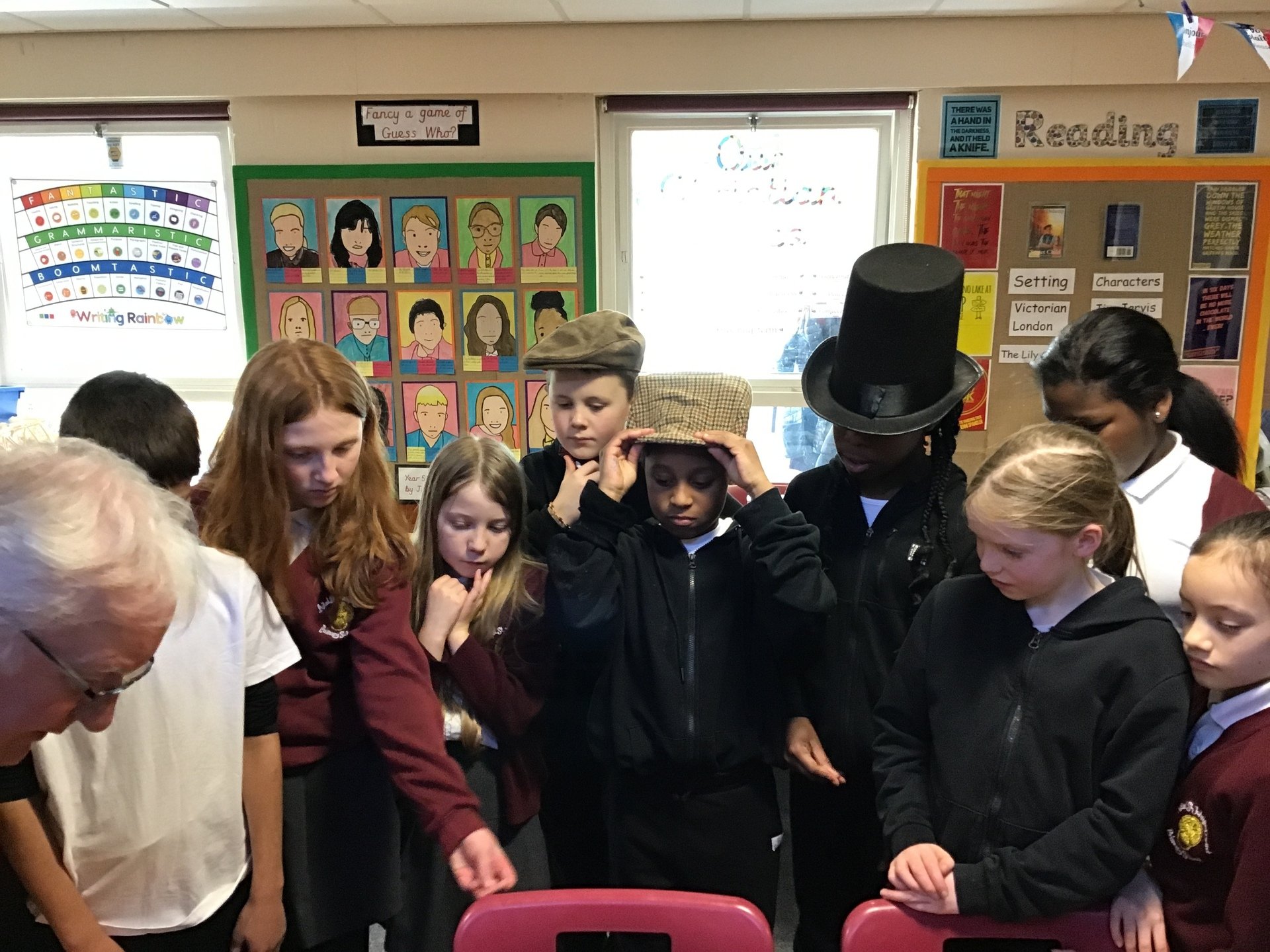 fe would have been like in Leeds 200 years ago and comparing it to now. Finally, today has involved dressing up in outfits that make us smile, culminating in a whole school dance in the hall for comic relief. Have a great weekend.
This week's spellings focus on the suffix -ise
criticise
advertise
capitalise
finalise
equalise
fertilise
terrorise
socialise
visualise
vandalise
---