Attendance
This school is committed to safeguarding and promoting the welfare of children and young people and expects
all staff, volunteers and visitors to share this commitment'.
Zone coloured code system
Every term your child will bring home an attendance slip. This will indicate their level of attendance using our banding system and where appropriate offer support. A copy of the original letter sent out is available to download below should you wish to familiarise yourselves with the details.
Click here to download the Attendance Zone Colour Code Letter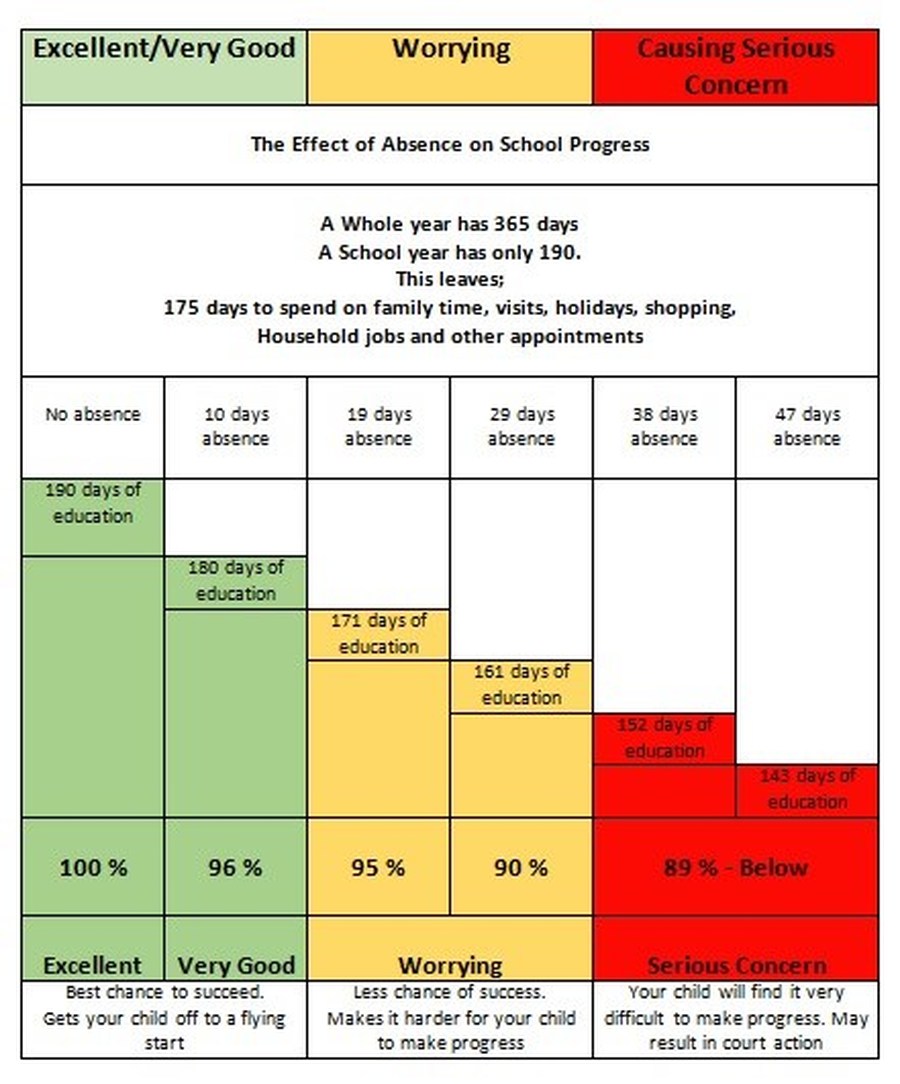 Remember – 90 % attendance is equal to 1 day off each fortnight
Does Attendance really matter?
1 or 2 days a week doesn't seem much but……

How about 10 mins late a day? Surely that won't affect my child?

Every Day Counts
If you want your child to be successful at school
then YES,
attendance does matter!