Year 1 Curriculum Map 2022-23
Year 1 Essential Information
Spring 1
Happy New Year! We hope that all our Year 1 families had a wonderful Christmas. We'd also like to take this opportunity to thank you all for the generous gifts, cards and kind words that we received at the end of term - so very much appreciated.
Mrs. Ventress will continue to teach the class on Mondays and Tuesdays, Miss Dakin will continue to teach on Thursdays and Fridays, and Wednesdays will be alternated between us in the morning, with Miss Smith teaching in the afternoon.
Things to remember:
• Our PE days in Year 1 will continue to be Wednesday and Thursday. Children should come to school in their PE kit on both days. PE Kit consists of: black shorts or jogging bottoms, white t-shirt, black tracksuit top and trainers.
• All children should bring a named bottle of water to school. This will be brought home each day to be cleaned and refilled.
• All children need a pair of named, black pumps to wear inside while at school. These can be kept at school to change into each morning.
• All children should bring a coat labelled with their name each day, and a labelled hat and gloves are also a good idea through the colder months. We do play outside every day, including sometimes in light rain.
• All children will need a named painting shirt or apron to wear over their uniform for Art and DT. Please send one into school to be kept here for the duration of the year.
• Please send a pair of named wellies for your child to keep in school. They will not need all-in-one waterproofs – a coat will suffice for outdoor play.
• It is a good idea to provide a spare change of underwear in your child's bag just in case it is ever required.

Home Learning
• Regular reading at home is the single most important thing you can do to support your child's learning in Year 1. Ideally, children should be reading for five or ten minutes every day. Your child will bring home their reading books from school on a Friday and these need to be returned please on the following Thursday. The books your child brings home will be familiar as they will already have read part of the book with an adult in school. Please make a brief comment in your child's reading record to keep us informed as to how they have got on with the books at home. Reading and re-reading the same books several times over the week is really important at this stage in your child's learning as they build their fluency.
• Spellings will not be sent home to learn at this stage. We practise spelling in school daily as part of our phonics learning.
Thank you for your support. Should you need to get in touch, please contact us through the school office or via email. If you do email us, please copy both teachers into your communication.
lucy.ventress@adel-st-john.leeds.sch.uk and chloe.dakin@adel-st-john.leeds.sch.uk
Mrs Ventress and Miss Dakin
Year 1 Class Blog 2022-23
Peter Dalrymple (PDalrymple) on: Year 1 Class Blog 2022-23
This half term in science we have been learning all about plants, with a big focus on learning the basic parts of plants and their functions. Today we used magnifying glasses to more closely examine some of the plants in our school grounds and discussed which parts we could see. We then did a matching activity to practise identifying seeds and the plants they come from.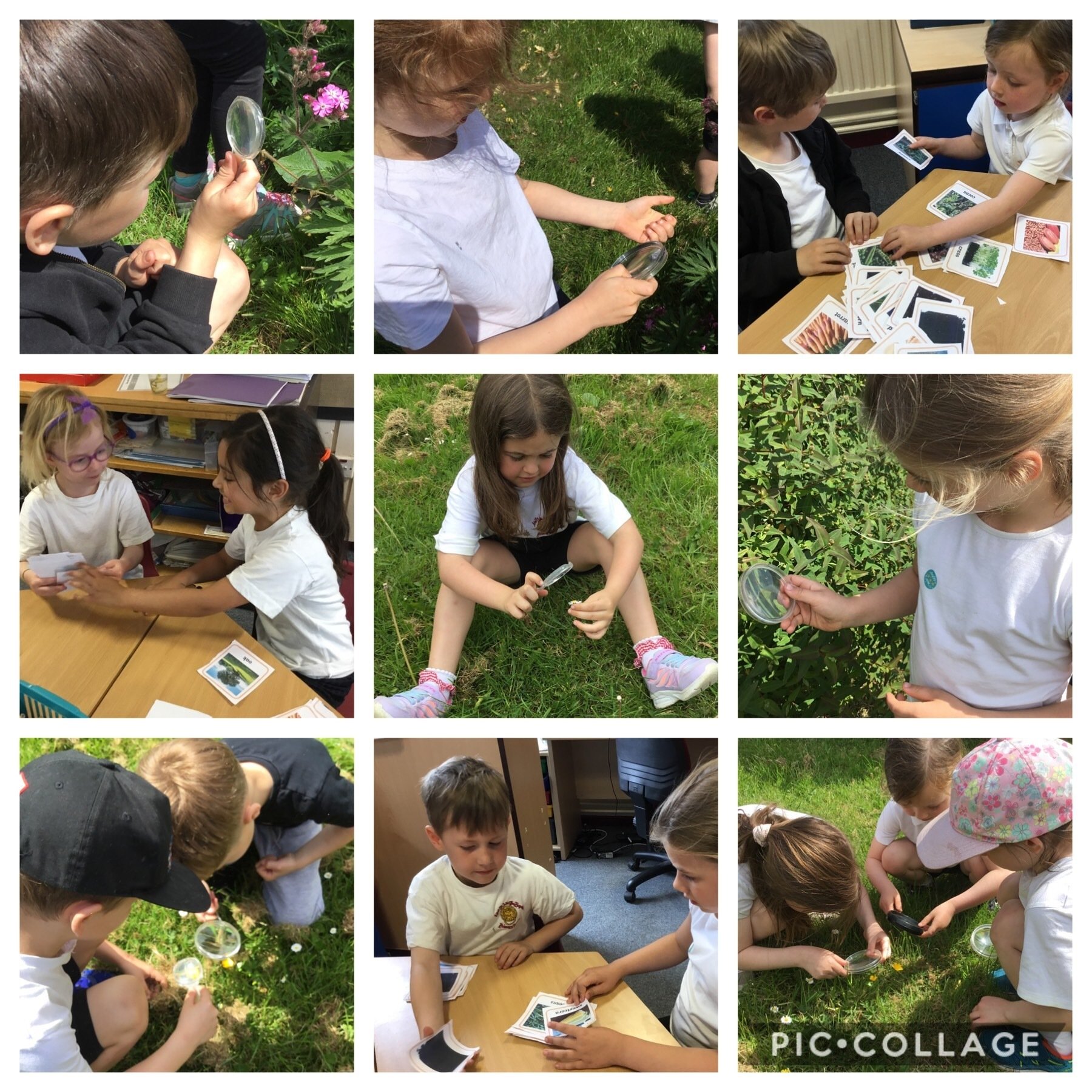 ---