This school is committed to safeguarding and promoting the welfare of children and young people and expects
all staff, volunteers and visitors to share this commitment'.
Each year, we seek the views of parents and children about many aspects of school life. Together, we are seeking to develop a school which is one we are all proud of and all feel we have made a contribution towards. We make every effort to listen to feedback and priorities school improvements with your observations in mind.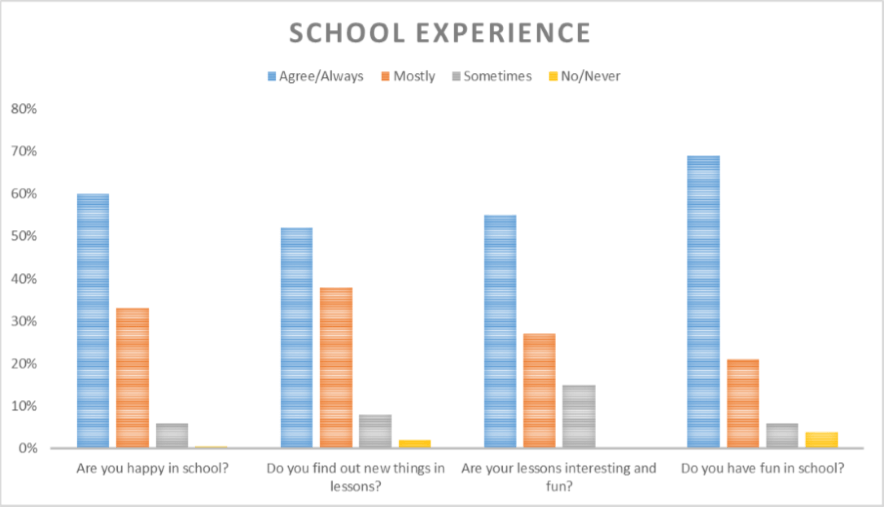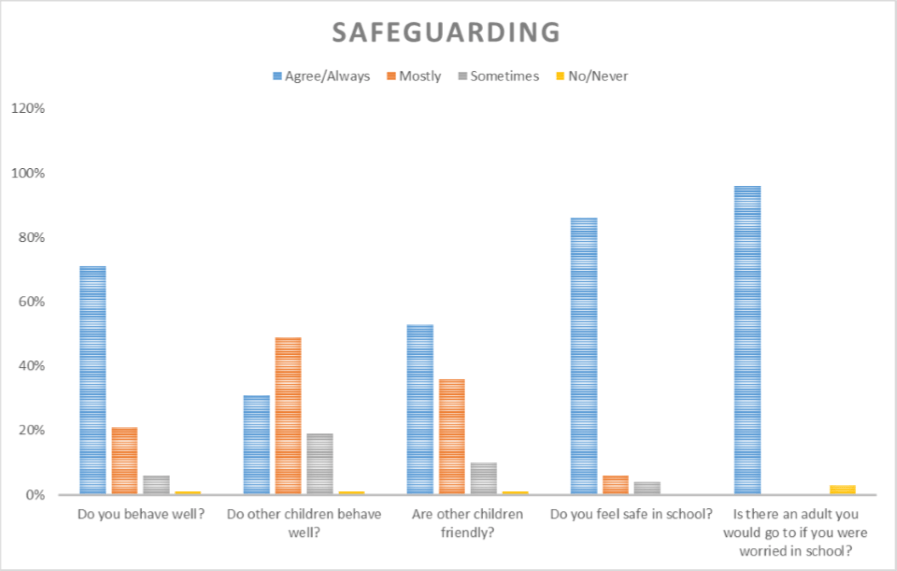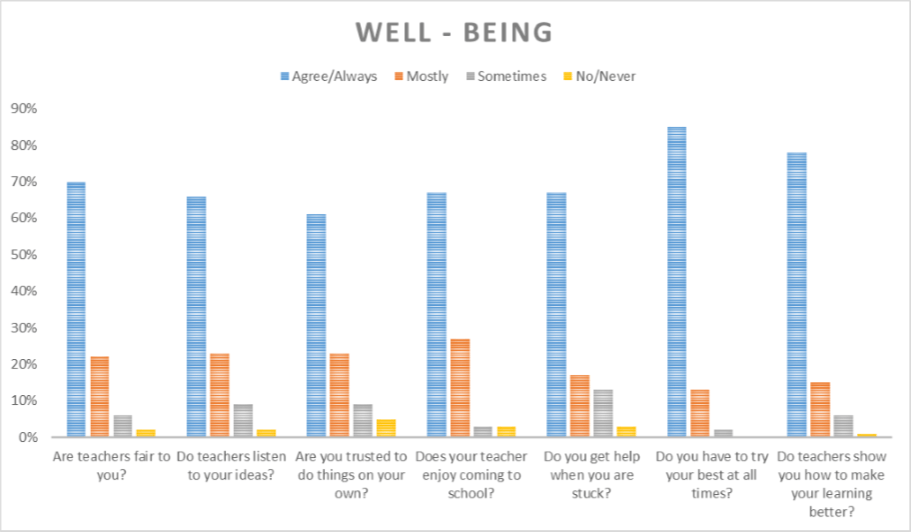 Parent questionnaire 2018-19
Thank you to all parents who took the time to feed back. A comparison with previous questionnaire shows an increase in satisfaction. With 100% stating their child enjoys school, playtime and lunchtime and 98% believing school keeps their child safe. A fantastic achievement!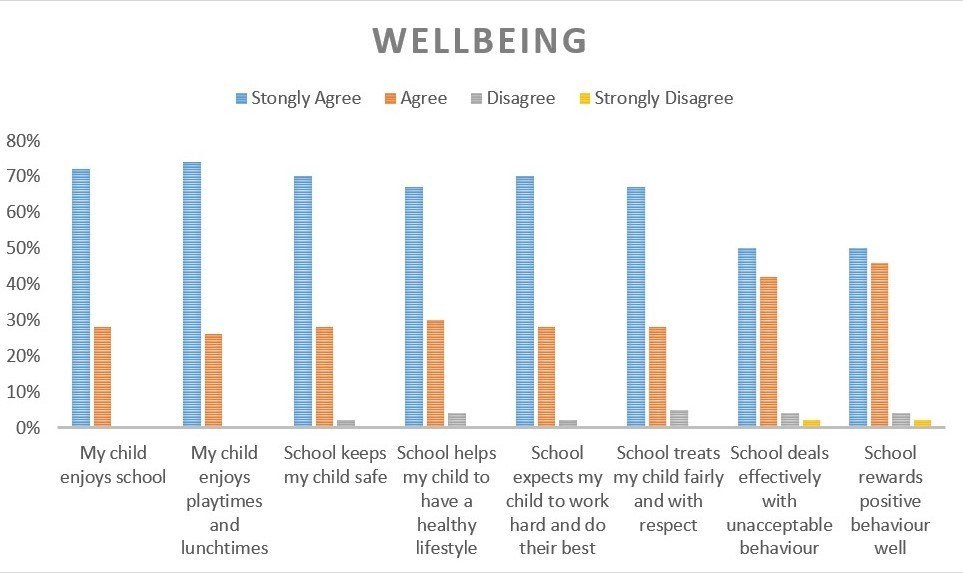 4/68 parents disagreed that school helps their child to have a healthy lifestyle.
We were awarded Healthy Schools Status last year and continue to support this. We work closely with Catering Leeds who provide school dinners to ensure the children have a healthy balanced lunch. All the information regarding this is available on the website and meets the government standards. No additional sugar is added to any school desserts. If parents send sweets we hand them out at the end of the day and request children do not eat them until they have parental permission. If you do not want your children to be given them please speak to your child and inform the class teacher.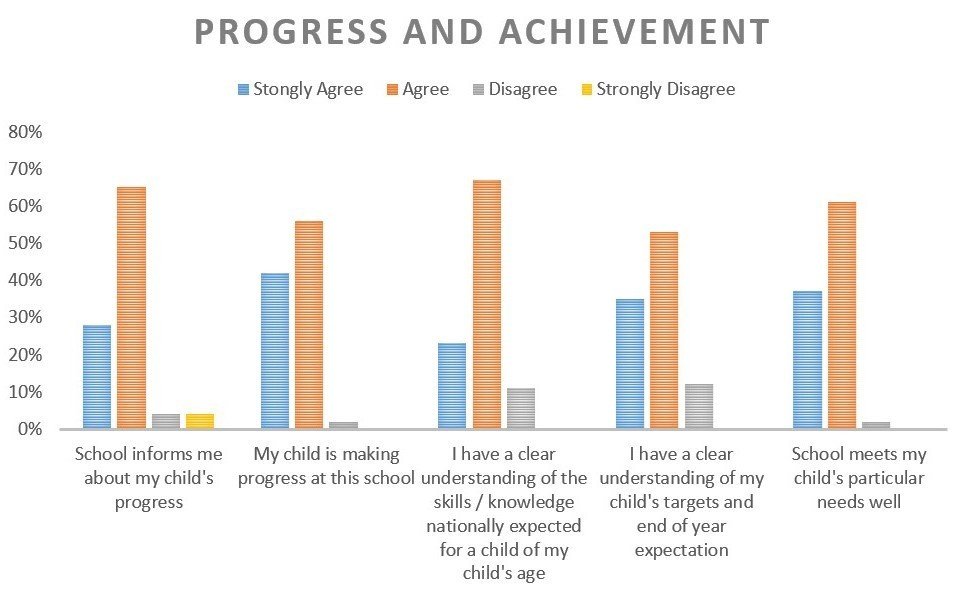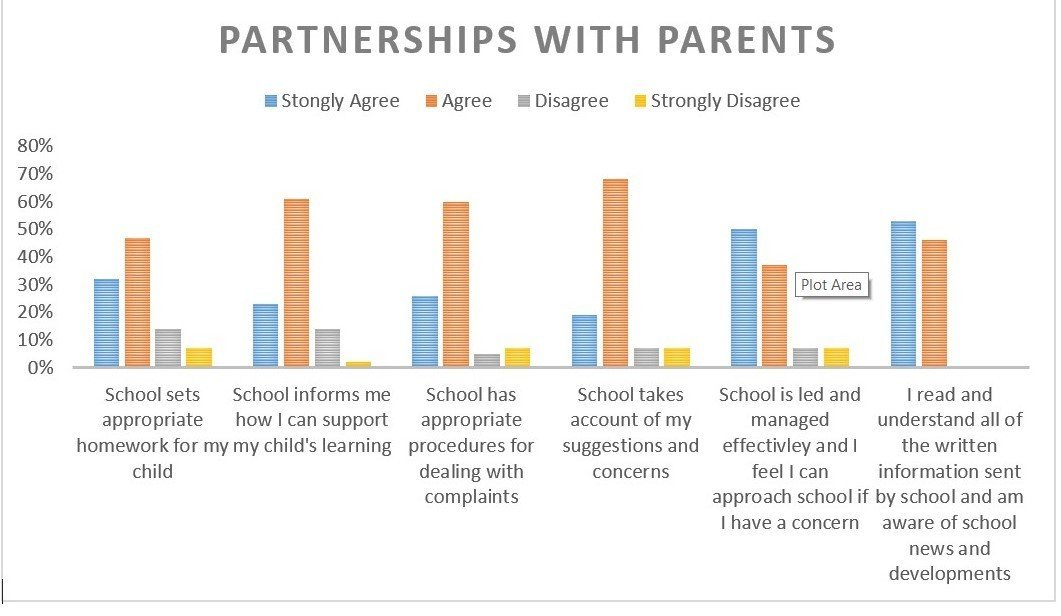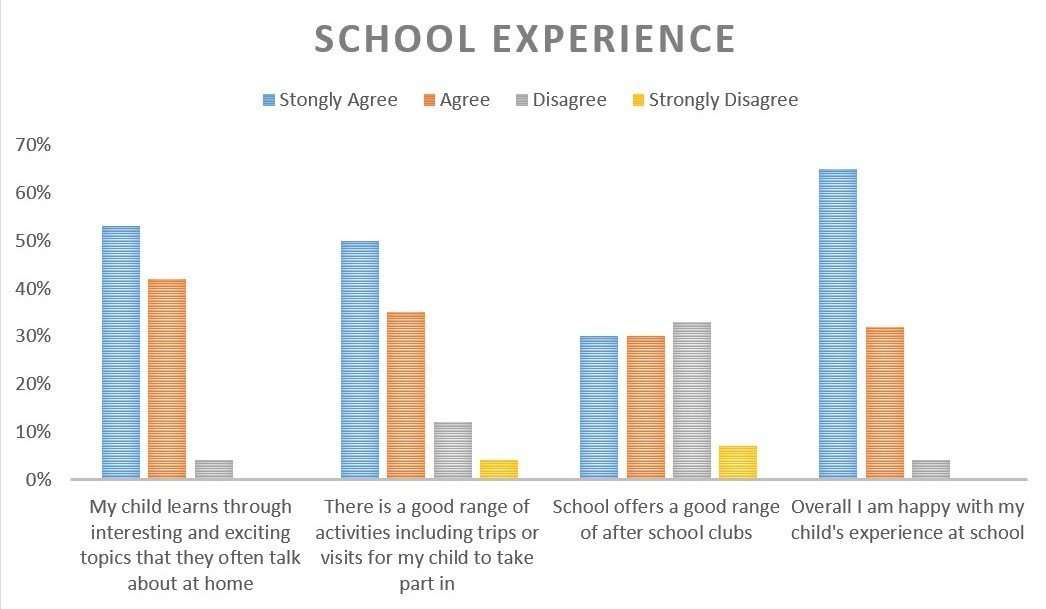 Parent questionnaire 2017-18