Year 2 had great success with the planting they did as part of their topic 'Scented Garden'. In particular, they have grown a supper crop of radishes. The children described the radish leaves as very big and green. They just need to put them in a tasty salad now!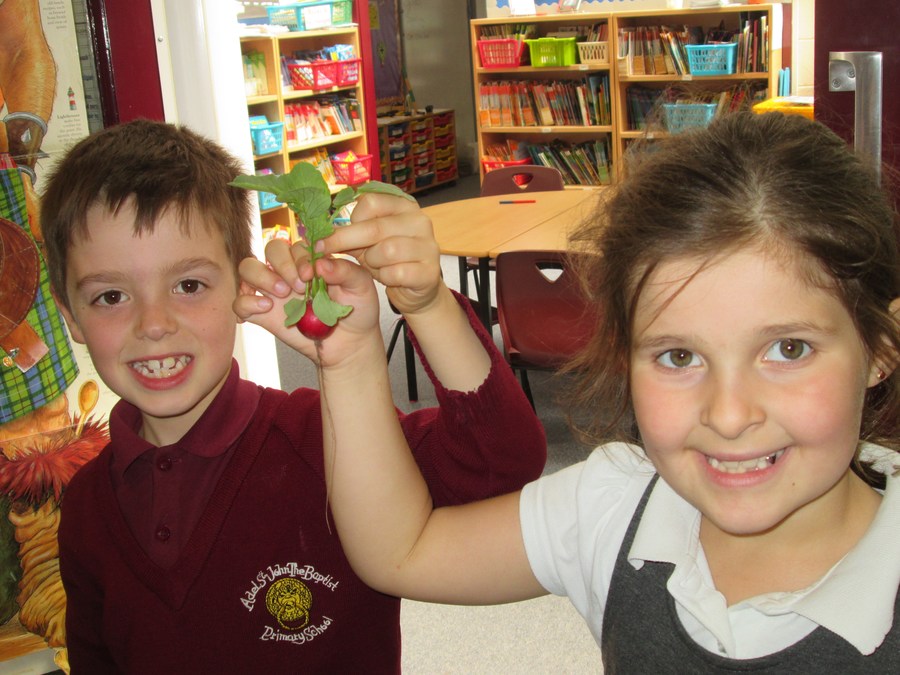 Year 2
Summer 1
Last week, Year 2 performed a collective worship about compassion.
They performed several small plays including a modern day version of the Good Samaritan which had a joke that was for the parents and carers involving characters called, Nigel Garage, Theresa and Boris!
At the end, they said a class prayer and beautifully performed a song called, 'Lean on me'. They were brilliant.